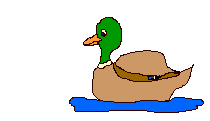 An Online Community Dedicated to People who have been touched by Adoption.
This community was originally started by an adoptee nicknamed Ducky. (Hence, the theme) Ducky found members of her birth family online. (Long story, you'll have to ask her about it) On the road to finding them, there were many sites and people who helped along the way. Ducky wanted a chance to help others, and Duckmeister Pond was born. Since then, many have joined the Pond, most are members of the triad, and some are people who have been affected in other ways. We encourage you to join our community and share your story, request help searching, or offer to help another member. We hope you enjoy your visit to the pond.
The Ducklings
We Hope You Join Us At The Pond!

Volunteer!

We are always looking for more volunteer searchers. It doesn't take a lot to help someone. All you have to do is join the pond (follow it from the link page) and keep your eyes on the posts. If something comes up and you think you can help (such as you live in the area and have access to records or libraries, or you have access to certain databases, or even if you know of a good place or link they should try) then post a response. IT'S THAT EASY
(You'd be Amazed at how good it feels to help someone find their loved one)

Questions or comments? Sign the guestbook and be heard!